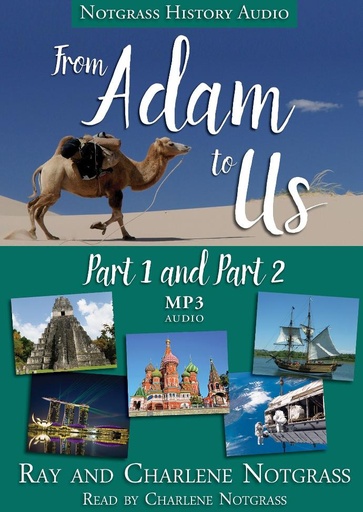 From Adam to Us Audio Supplement
These MP3 files are an audio supplement to the From Adam to Us curriculum. This audio is intended to be used alongside the printed curriculum. The recordings include references to the hundreds of photographs and illustrations in the printed text.
Approximate Listening Time: 30 hours, 40 minutes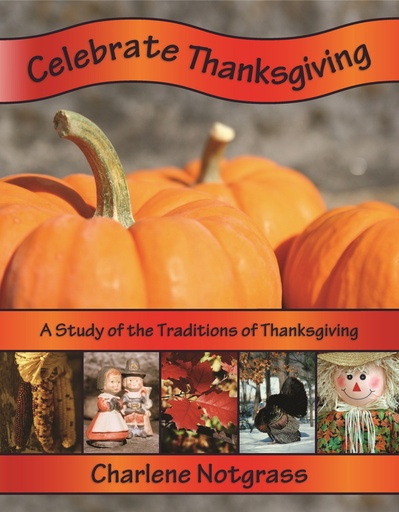 Celebrate Thanksgiving
Thanksgiving brings to mind Pilgrims and Native Americans, turkey and pumpkin pie, football games and going to Grandma's house--and most importantly, giving thanks to God for His blessings. Why do we celebrate this annual holiday in America? This study explores answers to this question.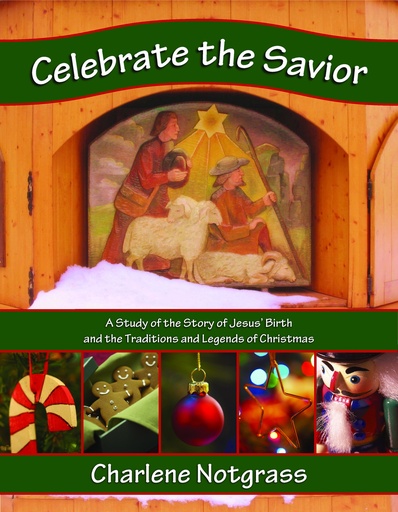 Celebrate the Savior
This unit study features fifteen lessons that chronicle Jesus' birth and childhood, teach how the celebration of Jesus' birth began, and tell about Christmas traditions and holiday legends from many lands. It also guides the student in creating "A Baby Book for Jesus" and a "Christmas Traditions Around the World" booklet, and in writing five essays about Jesus and about following Him.