High School (Grades 9-12)

Notgrass History offers Bible-based and easy-to-use high school curriculum for homeschool students in 9th grade, 10th grade, 11th grade, and 12th grade. We have courses in world history, U.S. history, world geography, U.S. government, and economics. Author Ray Notgrass is a veteran homeschooling father who holds a bachelor's degree in history and master's degrees in history and New Testament.
Textbooks generally provide context and comprehensiveness. Unit studies generally provide depth and richness. In our courses, we attempt to bridge the gap between these two approaches by giving you tools that help you teach the heart, soul, and mind of your student. Our curriculum is easy for parents, requiring little planning or preparation. Our curriculum is rewarding for students, helping them learn to analyze the present by understanding the past. It provides a rich, interactive experience for students with a variety of learning styles.
Scope and Sequence
We offer four full years of curriculum for students in high school. Whether you have a freshman, sophomore, junior, or senior, you can find a course that helps your student complete their high school requirements while also preparing them for whatever comes after high school.
All of our high school courses offer students the opportunity to earn credit in English by reading assigned literature and completing composition assignments. Our world history, U.S. history, and world geography courses also offer the opportunity to earn elective Bible credit.
Each Notgrass History curriculum stands alone and is complete in itself. You can switch to Notgrass at any time after using any other curricula, and you can use Notgrass courses in any order. Learn more about our suggested sequence.

Frequently Asked Questions
If you want more information about using Notgrass History in high school, we have answers to frequently asked questions: High School FAQ.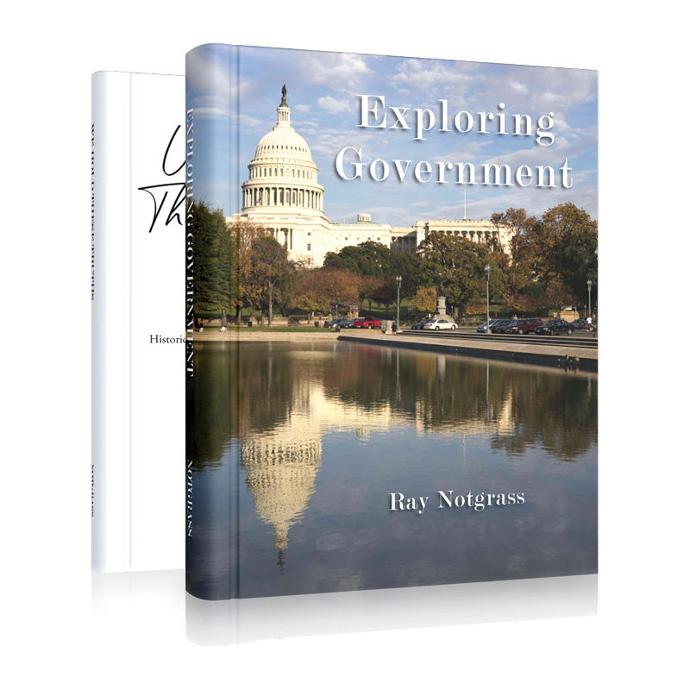 Exploring Government
This one-semester course provides credit in government and English. Your student will explore the government of the United States from its beginning to the present with special emphasis on the Biblical basis for government and on the U.S. Constitution.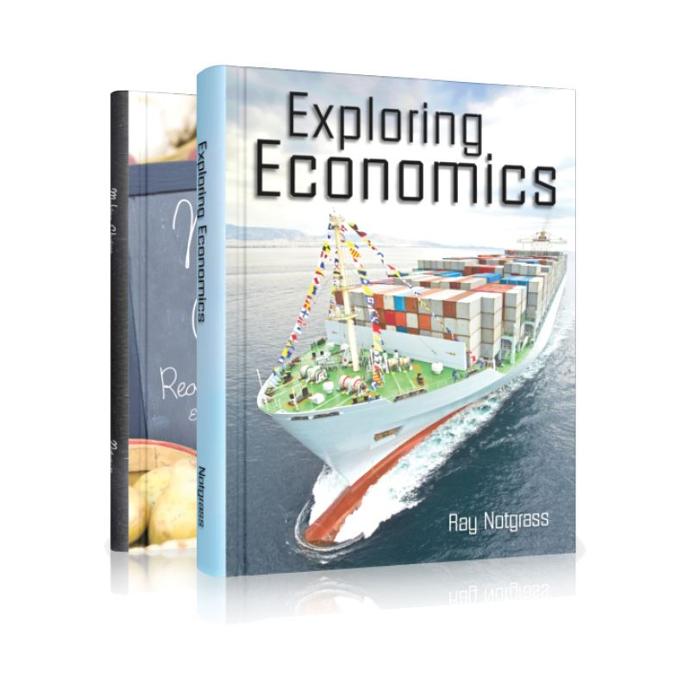 Exploring Economics
This one-semester course provides credit in economics and English. Your student will become a better steward of the money God provides and a valuable, informed contributor to the economy on the personal, household, local, national, and international level.