Exploring World Geography (2020)

Bonus Downloads
You can download and print these PDF files for use within your family.
Guide for Parents and Answer Key
Alternate Literature Suggestions
If needed for your recordkeeping, download a description of what is covered in this curriculum:
Suggested Supplements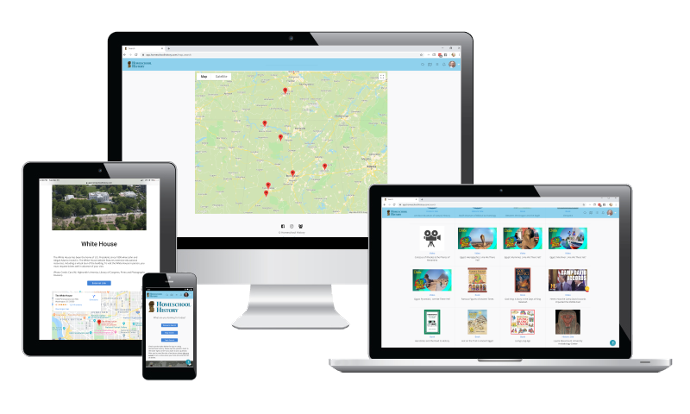 Notgrass History curriculum is self-contained. You don't need to add anything else unless you want to. However, if you are looking for videos, virtual field trips, interactive websites, and other resources to supplement your studies, check out the resources we have listed at Homeschool History. The Notgrass History team is creating this ever-growing database.
Exploring World Geography Supplements
Start your free trial to access all of the search and filter options, bookmarking features, and premium content.
Editions
1st Edition (2020)
This is the first and only edition of Exploring World Geography.
Assignment Links
Lesson 63 / The Vltava (The Moldau)
Listen to a recording of the Vltava section from Má vlast:
Lesson 64 / Unit 13 Map Skills Assignment
Lesson 75 / Student Review Book
Lost in the Barrens Literary Analysis Chart
Lesson 98 / Gazetteer "My Duty to Serve"
Corrections
Unit 3
Lesson 15 Review Questions in the Student Review, page 18 - Question #8 states, "The book of Esther in the Old Testament tells of the establishment of what feast to commemorate the deliverance of the Jews in Persia from the evil Mordecai?" It should say "Haman" instead of "Mordecai".
Unit 17, Lesson 82
The assignments section says to answer the questions about the "Art and Architecture in Kyrgyzstan" photo essay in the Student Review Book. That is a mistake. There are no questions for that reading.
Unit 28, Lesson 136
On page 774, we said that Jimmie Angel landed on top of Auyántepui two years after his first sighting. It was actually four years later.
Gazetteer
On page 228, the flag shown is the flag of Lithuania (yellow, green, and red bars), not Bolivia (red, yellow, and green bars). See the flag of Bolivia.
Additional Links
Notgrass History does not control the content accessed through these links, and a link to any site does not imply endorsement. Please use care and discretion while browsing the Internet, and let us know if any of these links are outdated or inappropriate.
Writing Links
Institute for Excellence in Writing
National Assessment of Educational Progress Writing Assessment
Suggestions for Co-ops and Other Group Classes