Exploring Government (2016)

Bonus Downloads
You can download and print these PDF files for use within your family.
Guide for Parents / Answer Key
If needed for your recordkeeping, download a description of what is covered in this curriculum: PDF / Text

Suggested Supplements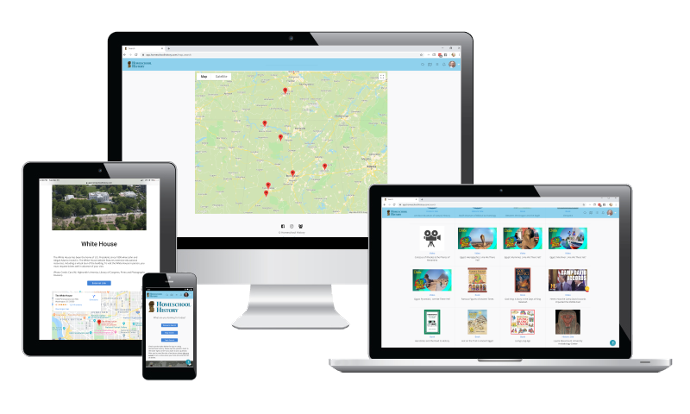 Notgrass History curriculum is self-contained. You don't need to add anything else unless you want to. However, if you are looking for videos, virtual field trips, interactive websites, and other resources to supplement your studies, check out the resources we have listed at Homeschool History. The Notgrass History team is creating this ever-growing database.
Exploring Government Supplements
Start your free trial to access all of the search and filter options, bookmarking features, and premium content.
Editions
3rd Edition (2016)
For the 2016 edition, Ray Notgrass made a major revision and update to the text, which was printed in full-color with a hardback binding. The curriculum has a completely new layout with hundreds of color photos and illustrations, a new optional English/literature half-year credit, hands-on project and writing ideas for every unit, and a completely revised Student Review Pack designed for ease of use.
2nd Edition (2008)
The 2008 paperback edition had a completely redesigned page layout with many new illustrations. Author Ray Notgrass made some changes to the text, but the lesson content was essentially the same as the original edition. The Quiz and Exam Pack for this edition is available for purchase as a digital download.
1st Edition (2006)
The first edition of Exploring Government was published in 2006 with a plastic coil binding.
Additional Links
Notgrass History does not control the content accessed through these links, and a link to any site does not imply endorsement. Please use care and discretion while browsing the Internet, and let us know if any of these links are outdated or inappropriate.
State Constitution Links
Visit Homeschool History for links to each state's constitution:

Writing Links
Institute for Excellence in Writing
National Assessment of Educational Progress Writing Assessment
Suggestions for Co-ops and Other Group Classes